The Cobb Chamber has assembled some helpful resources to assist you while navigating the new realities and uncertainty brought on by COVID-19. Check back here often, we'll be adding content to this page as news develops and needs throughout our community are realized.

Georgia Reopening Plan
Governor Brian Kemp issued an executive order providing flexibility for health care practices, moving certain businesses to minimum operations and providing for emergency response. Click here to read the order.

Reopening Guidelines for Businesses
The Cobb Chamber and its Reopening Taskforce have developed a helpful guide to help business owners as they prepare to reopen. Inside, you'll find tips on how to prepare your work space, how to protect your employees and customers, and how to mitigate the spread of the virus. Click here to read more.

Industry-Specific Guidelines
The Governor's communications team has put together a helpful webpage with industry-specific guidance so that restaurants, gyms, estheticians, etc. have clarity regarding the rules they must abide while resuming business operations. The state has also issued a new Covid-19 FAQ Page, providing additional clarity on Georgia business operations.
Restaurant Guidelines for Reopening Dine-In
Are you a restaurant that's considering reopening? The National Restaurant Association has a reopening guide for dine-in operations during the pandemic. Read more here.
Get Cobb Back to Work
The Cobb County Government's Geographic Information System has created an online hub for business owners and companies to submit employment opportunities and amended business hours.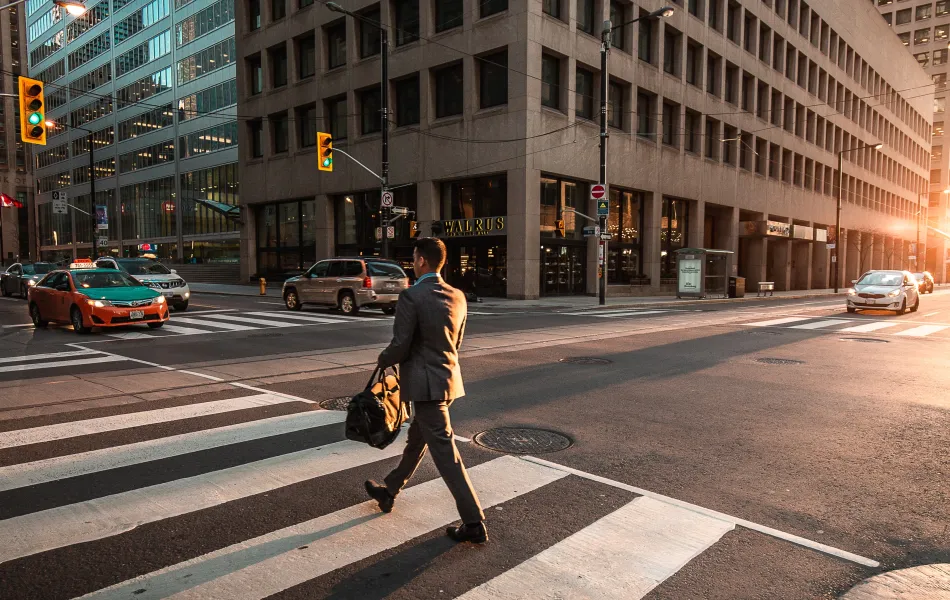 DETERMINING CRITICAL INFRASTRUCTURE
During this time we understand that you may have questions regarding the continued operation of your business in light of the Governor's Executive Order. We encourage you to visit our website Georgia.org/covid19 to help understand whether what business is "critical infrastructure" and what business is "non-critical infrastructure." This guidance will also help guide you to understand which category your business falls into.
Read these guidelines:Should My Business Remain Open?
Please read the above guidelines in their entirety to understand how your business is impacted by this order, as well as to help you make a self-determination as to whether your business is "critical infrastructure." Additional information is available in "Frequently Asked Questions" regarding the executive order HERE.
If after carefully reading the guidelines, you are unclear as to whether your business meets the guidelines in Governor Kemp's executive order as defined by "critical infrastructure," please complete this form. GDEcD is currently working to evaluate business requests onlyand will respond as quickly as possible. Wherever possible, GDEcD will endeavor to issue additional guidance concerning whether categories of businesses are considered "critical infrastructure," rather than responding to individual businesses.
Regarding employees, a letter is not needed from an employer or the government to prove that the employee falls into one of the exceptions for Essential Services, Necessary Travel, Critical Infrastructure, or Minimum Basic Operations.
Small Business Support
Everything your small business needs to know, and resources to help you remain strong.

Check out all the information you need related to the CARES Act, tax credits, loan and grant information, employee support, and more.
HELPING COBB'S NON-PROFITS
Cobb Community Foundation: The Cobb Community Foundation is a great resource for reaching out to help out our non-profit community. This article is a start to learning more.
CCF has also established the Cobb COVID-19 Community Response Fund as a vehicle to support non-profit organizations serving Cobb as they respond to the spread of the novel coronavirus. Contributions to this fund will be distributed swiftly as needs arise. CCF has intentionally established this fund with flexibility in mind to ensure that these resources may support communities as conditions, circumstances, and needs change throughout this crisis. The fund is available now to receive contributions. Instructions to non-profits for grant requests will be posted shortly.
There are numerous churches and organizations making sure that food is available to those who need it. Cobb Community Connection will house information about each site, including who is served, what is provided, and hours of operation as well as a map view of locations. Food site information is currently being collected and confirmed will be updated continuously throughout this crisis. Any organizations delivering meals or otherwise providing food should contact Cobb Community Foundation at 770-859-2366 or email CCFTeam@cobbfoundation.org.
Tommy Nobis Center: The Tommy Nobis Center is asking for vehicle donations. Anyone wishing to donate a vehicle to help further the mission of empowering individuals with disabilities through employment can complete their donation application at: https://tommynobiscenter.org/ways-to-help/vehicle-donation/
Center for Family Resources: In honor of the 60th year serving our community, the Center for Family Resources will be raising $60,000 in 60 days to provide much-needed emergency assistance to families who can no longer pay rent, mortgage or utility bills due to the COVID-19 pandemic. Please help ensure CFR can continue to be a resource to Cobb County residents and donate to our '60 in 60' campaign here: http://bit.ly/cfrgive
TAKING CARE OF OUR STUDENTS
Governor Kemp has issued an Executive Order to close schools throughout the remainder of the school year. Click here to read the full Executive Order.
With the impact on families in need that have students on free and reduced lunch, Cobb Schools, Marietta City Schools & several non-profits are stepping up in major ways to meet these needs including deliveries to families, access to internet thanks to Comcast and AT&T, and much more.

Cobb County Schools Family Stabilization Program
To support Cobb County students in need with Cobb School's Foundation, click here.

MUST Ministries Food Pantry Sites & Donation Help
In an effort to help the many at-risk students and their families who do not have enough food during the closing of schools, MUST Ministries is coordinating a MUST FOOD Rapid Response program. Click here to learn more.

Marietta City Schools Meal Delivery
Each weekday, MCS bus drivers will load up their bus with meals and stop at 81 sites along 18 routes. Click here to learn more.

Sponsor a Marietta City School Student
Marietta City Schools is prepared to continue instruction for students through our digital learning platform. With your help, we are launching a new program called "Connect-a-Kid." This program will allow us to outfit school buses with mobile wi-fi "hot-spots" that will be placed in safe locations throughout our community. Additionally, you can temporarily support a Marietta family who may need access to a computing device and internet access in their home.
For just $35, you can provide one month of internet access for a Marietta student. If you would like to Connect-a-Kid and support such technology needs, please donate online.

KSU Launches the Moving Forward Fund
Kennesaw State University has established a fund to help students facing financial challenges due to the COVID-19 pandemic. The Moving Forward fund provides direct assistance to students to pay for food, housing, tuition, books, transportation and other education-related needs. You can make a donation at the Moving Forward Fund website.
Homeschooling Resources
The Georgia Aquarium has an expansive list of tools for parents to use as a companion to their child's digital learning plans. Parents and students can access grade-appropriate lesson plans, activities, videos and daily livestreams into the aquarium's exhibits. Click here to view this resource.
SUPPORTING COBB'S SENIORS
In an effort to stop the spread of the COVID-19 outbreak, Cobb County senior centers are closed effective today until further notice. They could use our assistance in providing non-perishable, shelf stable food for 75 of their at-risk clients for 14 days. If you and/or your organization are able to assist with this need, please contact Jobcy Alexander at 770-528-5379 or
Jobcy.alexander@cobbcounty.org
for more information and to make arrangements for delivery.
The Center For Family Resources and MUST Ministries staff are working with the Atlanta Community Food Bank to get food into the hands of our in-need residents. Six Flags Over Georgia is donating their extra food to seniors and families in need.
DEVELOPING A TELEWORK PLAN
With many organizations working remotely, Georgia Commute Options has resources that can help you maintain business continuity. Georgia Commute Options is offering a free quick start telework guide. Whether you have a solid, formal telework policy in place or are starting from scratch, this can be a great resource. Click here to access.

Georgia Commute Options held three webinars, which can still be watched online.

View this online training resource with best practices for telework, self care, and other helpful topics during COVID-19.