Paycheck Protection Program
The Paycheck Protection Program is a loan designed to provide a direct incentive for small businesses to keep their workers on the payroll. SBA will forgive loans if all employees are kept on the payroll for eight weeks and the money is used for payroll, rent, mortgage interest, or utilities. You can apply through any existing SBA 7(a) lender or through any federally insured depository institution, federally insured credit union, and Farm Credit System institution that is participating. You should consult with your local lender as to whether it is participating in the program. For more details, click here. Read more on the Second Round Data, here.

For detailed information on the Paycheck Protection Program, visit this section of our website.
SBA Loan Application Information
SBA disaster assistance is now available to the entire state of Georgia. The U.S. Small Business Administration is offering low-interest federal disaster loans for working capital to Georgia small businesses suffering substantial economic injury as a result of the Coronavirus (COVID-19). These loans can provide vital economic support to help small businesses overcome the temporary loss of revenue they are experiencing. Loans may be used to pay fixed debts, payroll, accounts payable and other bills that can't be paid because of the disaster's impact.
Please note the following:
Applicants may apply online at https://disasterloan.sba.gov/ela.
Applicants are applying for the Economic Injury Disaster Loan (EIDL) Program, so they MUST select the Economic Injury (EIDL) Loan Option.
If applicants select a different option, they do not have to re-register but they will need to start the application again.
Click here for a PDF that explains the Three Step Loan Process.
Applicants may also call SBA's Customer Service Center at (800) 659-2955 or email disastercustomerservice@sba.gov for more information on SBA disaster assistance.
For more information, visit https://www.sba.gov/disaster


For more on this program, view this document. Here are more details including a step-by-step walk through of the SBA Economic Injury Disaster loans: https://www.georgiasbdc.org/sba-economic-injury-disaster-loan/
The U.S. Chamber has prepared a Small Business Guide and Checklist regarding the SBA's disaster relief loans. Coronavirus Emergency Loans Small Business Guide and Checklist
This document offers a comparison guide for the different SBA loans.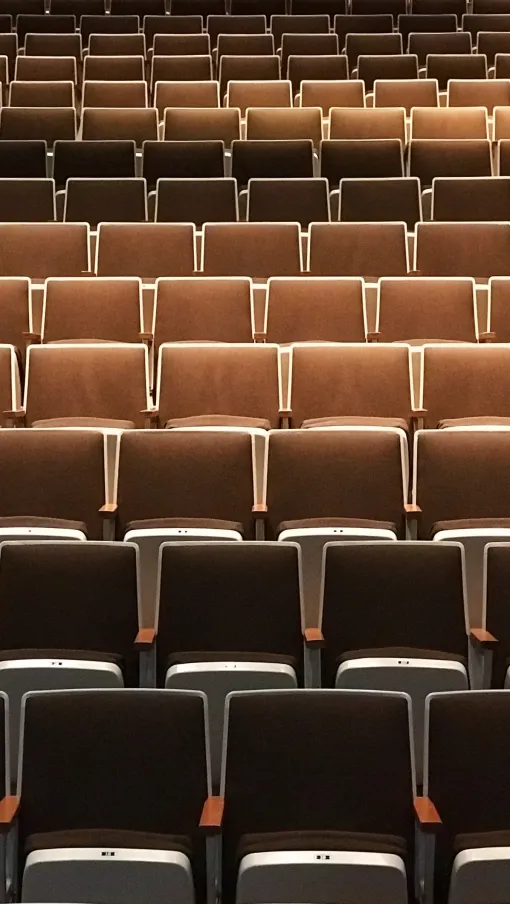 SBA Announces Shuttered Venue Operator Grants
The U.S. Small Business Administration (SBA) announced that the application portal for the Shuttered Venue Operators Grant (SVOG) program will open on Thursday, April 8, 2021.
Prior to the official SVOG application opening, the SBA will host a national informational webinar to highlight the application process for potential eligible entities from 2:30 to 4 p.m. ET on Tuesday, March 30, 2021. Those interested in participating can register here.
The SVOG program was established by the Economic Aid to Hard Hit Small Businesses, Nonprofits and Venues Act, which appropriated $15 billion for it. The American Rescue Plan Act, signed into law by President Joe Biden on March 11, 2021, appropriated an additional $1.25 billion, bringing the program funding to a total of $16.25 billion, with more than $16 billion allocated for grants.
To ensure eligible venues do not miss a window to receive assistance through the Paycheck Protection Program, the American Rescue Plan Act also amended the SVOG program so entities that apply for a PPP loan after Dec. 27, 2020, can also apply for an SVOG, with the eligible entity's SVOG to be reduced by the PPP loan amount. The PPP loan applications have been updated to reflect this.
As the SBA builds and prepares to open the program, the dedicated SBA website,
www.sba.gov/svogrant,
which includes
frequently asked questions
,
video tutorials
and other SVOG details, is the best source for information for those looking to apply for a grant. To prepare in advance of the SVOG application portal opening on April 8, potential applicants should get registered in the federal government's System for Award Management (SAM.gov), as this is required for an entity to receive an SVOG, and reference the
preliminary application checklist
and
eligibility requirements
.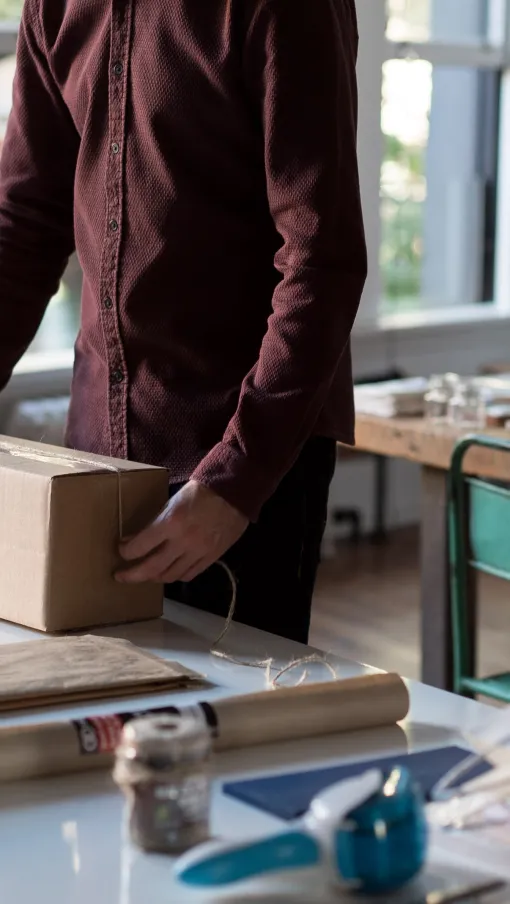 SMALL BUSINESS SUPPORT
COVID-19: What Small Businesses Need to Know
Main Street Business Lending Program

The banking community is recommending that businesses apply for the Federal Reserve's Main Street Business Lending Program. This program supports small and mid-sized businesses that were in good financial standing before the public health crisis. The Treasury will invest $75 billion into a special purpose vehicle (SPV) to purchase eligible loans. Click here to learn more. This lending vehicle minimum loan is $500K max loan is $25 million. Click here to learn more.
More information on the program is available here.
CobbWorks Offers On-the-Job Training Funds
Cobb County Government has issued $1 million in CARES Act funding to CobbWorks Inc. to provide a robust Economic Recovery and Humanitarian Assistance Project to more than 230 Cobb residents and employers. Through this project, employers can receive on-the-job training funds, which allows employers to teach new employees the skills necessary to perform a job adequately while reimbursing them for the loss of productivity during the training period. Learn more here.

Guide to the Employee Retention Tax Credit
The US Chamber created a guide for the new employee retention tax credit for employers who are closed, partially closed, or experiencing significant revenue losses as a result of COVID-19.
U.S. Chamber of Commerce American Rescue Plan Resources
The U.S. Chamber has an informational video sharing details about the American Rescue Plan, the Restaurant Revitalization Fund, grant opportunities, and expanded programs like the Employee Retention Tax Credit. View the video here.
Free HealthMarkets Resource from UnitedHealth Group
UnitedHealth Group has recently launched its new GetCovered campaign and HealthMarkets resource which provides free services to connect individuals to insurance while providing educational information and tools to help assess options based on eligibility and affordability. Click here to learn more about the HealthMarkets resource and services.
COVID-19 Relief Loan Programs with Peach Tree Capital
Peach Tree Commercial Capital is offering flexible features and loan structures for businesses impacted by the coronavirus. Underwriting guidelines have been adjusted to allow for the first 3 months of payments to be escrowed, which allows temporary relief with no payments due until month 4. For more information, contact Jesus Martinez at 678-784-4144 or jesus@peachtreecap.com.

Georgia SBDC Resources
Georgia's Small Business Development Center has published a guide for "Conquering a Business Crisis."

Minority-Owned Small Business Relief Initiative

Restore ATL Fund
In partnership with CareSource, the Metro Atlanta Chamber has launched the RESTORE ATL Fund to support black-owned small and medium-sized businesses in metro Atlanta that have been adversely impacted by the COVID-19 pandemic. The RESTORE ATL Fund was established to provide companies immediate gap assistance through the distribution of $5,000-$10,000 grants. Applications are open until July 6.
Eligibility criteria for the grant program are as follows:
• Company must be black-owned
• Company must be a for-profit business located in the Atlanta Metropolitan Statistical Area
• Company must have been in business for a minimum of 3 years before March 1, 2020
• Company must have fewer than 100 employees (full-time, part-time and contractors)
For more information on the RESTORE ATL Fund, please visit metroatlantachamber.com/restore-atl-fund.
Hispanic Small Business Relief Initiative
Prior to the COVID-19 pandemic, Hispanic small business owners in Georgia already faced significant barriers towards growth and survival. The economic & personal impacts of this crisis will be disproportionately devastating. This initiative serves to supply financial assistance & support by providing cash grants, education and technical assistance, and resources to help businesses during the crisis and toward resiliency and recovery.
You can support this initiative with a donation: http://hispanicbusinesscenter.org/donate. To learn more, the Georgia Hispanic Chamber has issued this flyer.
If you have any questions or would like to discuss other giving solutions, please contact Norma Zúñiga-Cardoza, Certified Nonprofit Professional at nzuniga@ghcc.org.
Visa and IFUNDWOMEN Grant Program for Black Women-Owned Businesses
Through this program, Visa is committed to providing Black women entrepreneurs with access to the capital, coaching and connections they need to grow their businesses during this challenging time. Ten (10) qualified recipients will each be awarded a $10K grant + a 1-year IFundWomen Annual Coaching Membership. Applications are being accepted through July 31, 2020. Click here to learn more.
Families First Coronavirus Response Act
The Families First Coronavirus Response Act expands access to emergency paid sick leave to as many as 87 million U.S. workers. Many of these workers currently have no paid leave and are being forced to choose between their paycheck, their health, and the health of the people around them. This is a critical step toward protecting families' financial security and mitigating the spread of the coronavirus.
SBA $10K Emergency Economic Injury Grant
A small business (under 500 employees) who has had a loss of revenue due to COVID-19, can follow this link to apply for the SBA Economic Injury Disaster Loan. Updated for the federal stimulus package, the CARES Act. Near the end of the form, businesses can check a box to receive a $10,000 advance (followed by fields to fill in the name of his/her bank, the routing number and the account number).
The $10K advance is the Emergency Economic Injury Grant. The grant does not have to be repaid, and is immediate cash for a small business.
It's available by legal entity too, so if a business owner owns five different businesses—as long as they are set up as different entities (LLCs, S-Corps, Sole proprietorships, etc.)—the owner can apply for this for each small business entity.
Please note: This is not the 7(a) loan that has to go through an approved SBA bank lender.
Department of Labor Assistance for Employees
Governor Brian Kemp and Labor Commissioner Mark Butler issued a statement regarding the Georgia Department of Labor Assisting Workers during this difficult time. Commissioner Butler is mandating that all employers electrically file a partial claim on behalf of their employees if the current situation has deemed it necessary for you to significantly reduce hours or temporarily lay off workers.
The benefits of partial claim filing:
Employers retain their workforce - this is not considered a full lay-off
There is no additional cost to the employer and the UI ratio will not increase due to these lay-offs during the current situation
Your employees will be able to begin receiving monetary benefits within days of the electronic filing which will assist them with meeting the needs of their families
Partial claims are temporary - they have a 6 week period (which can be extended under certain circumstances)
Partial Claims do not count against any full claims you may need to make in the future. Should you end up having to lay off employees, those employees would still be entitled to the full 14 week benefit (the current length of time unemployment benefits are allowed).
Please go to https://dol.georgia.gov/ to begin the process.
Should you have any questions, please feel free to contact Elizabeth Scott, Region 3N Coordinator for the Georgia Department of Labor at 404.859.8907 or elizabeth.scott@gdol.ga.gov.
Georgia Department of Labor (GDOL): Service Directory
Georgia Department of Labor (GDOL): How to File an Unemployment Claim
Georgia Department of Labor (GDOL): Employer Filed Claims Instructions
Georgia Department of Labor (GDOL): File an Unemployment Claim
The Georgia Chamber has a summary of expanded rules and resources recently announced by the GA Department of Labor as part of the state's COVID-19 response. Click here to view their resource.